Happy Holidayers is a Destination Management Company affiliated with Department of Tourism, Government of Himachal Pradesh with the aim of serving and promoting tourism in India. 
Happy Holidayers offers travel arrangements including Hotel Reservations, Car Rentals, and Safari arrangements, Tented Accommodation, Trekking, Honeymoon Packages and Wildlife Special Tours. We also provide Adventure Activates and Cycling & Motorbike tours. We organize tours all within your specific budget. We specialize in delivering for your pleasure, off the beaten track, and supported by dedicated market teams with experienced professionals; the company offers a unique consultative approach, warm personalized service and above all, the execution of creative ideas that reveal each destination's authentic character. 
Our professionals have a passion for their locale and the willingness to always go the extra mile. 
The Happy Holidayers difference can be seen in everything we offer from a strong region-wide infrastructure, expert ground operations to the most knowledgeable guides delivering authentic and highly creative destination experiences. Happy Holidayers have the most preferential rates and booking conditions with suppliers and continuously educates them on client's needs and our Company service standards to ensure guest expectations are met and consistently exceeded. 
Assistance to help you build and make the best product selection in the sub-continent.
Happy Holidayer's long standing relationship with Hotels ensures that we enjoy preferred rates and allocations.
A full range of product options – document packs, meet and assist services at all major airports and railway stations in the sub-continent.
Truly authentic and sustainable travel experience through the Destination Knowledge Centre.
Up to twenty four hours turnaround time on standard requests.
Comprehensive assistance with your brochure, a well written copy, high resolution images and supplier coordination.
24 x 7 assistance available nationwide.
Regular updates on existing or new product options, destination update and special offers.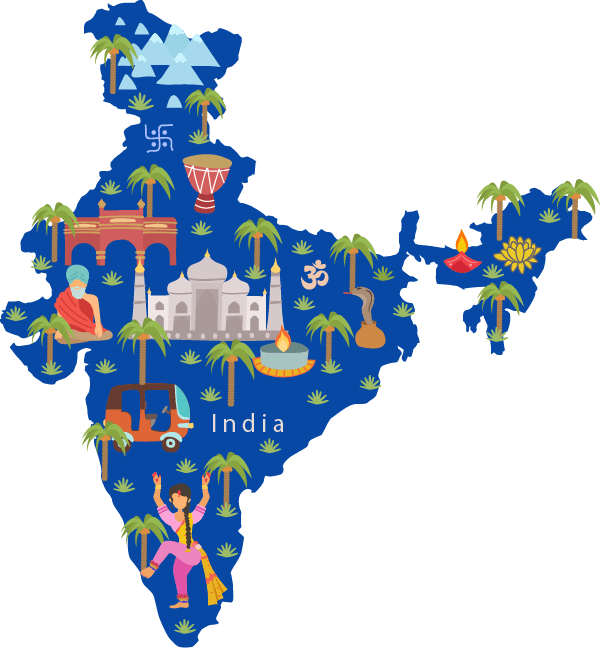 Happy Holidayer's vision is to grow with a well-diversified business portfolio, creating new trends and being innovative, whilst demonstrating a commitment to sustainability and social responsibility.
Happy Holidayers aims for the best quality products and services and high customer and employee satisfaction combined with healthy growth and sustainable profitability.
RELIABLE
Happy Holidayers aims to be a trusted organization for people all over the world as a business partner for providers and resellers of destination services.

PASSIONATE
Everyone at Happy holidayers has a particular passion for travelling and experiencing and we work together to share that passion with our travelers.

AUTHENTIC
Happy Holidayers has an incomparable aura that makes our brand so authentic and unique. And it's our authenticity that arouses customer desires.